Peter Leighton
Property Developer & Construction Works
Property Developer & Construction Works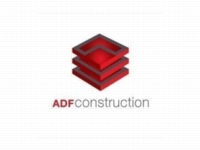 Hillcrest House
2 Woodland Avenue
Wolstanton
Newcastle under Lyme
Staffordshire
ST5 8AZ
Tel: 07375 701757
Email: peter@adfconstruction.co.uk
Website: http://
Testimonials
By: Ben Wright (Wrights Specialist Cleaning) 13/02/2019
I would like to express my utmost appreciation and thanks for the recent projects that we have had the honor of working with you on. Every time
I come to a site that you have overseen, I can't help but be impressed with the standard of work and materials.
After working with various building and construction companies, I can wholeheartedly confirm that ADF Construction sit at the top as the tree as
the best that money can buy!
I will certainly be recommending yourself and the team to all of my friends, family and business colleagues with full peace of mind, knowing that
they are in safe hands with a construction company they can trust.
Thank you.