Sam Spilsbury
Commercial photography studio based in Stafford. Our services include • Commercial Photography, both on location and in our studio • Event photography • 360º product photography • Virtual tours that are also virtual reality viewer compatible
SO Visual is based in Stafford town centre and we are extremely driven to produce high quality work for our clients. Photography is not just our job, it's something we are very passionate about. We are a 2 man team (Ollie Sammons and Sam Spilsbury).

Since we started SO Visual, we have worked on a wide variety of different projects, big and small. Our website www.so-visual.co.uk reflects this, and shows some of our most recent work. Whilst we are based in Stafford, we are more than happy to travel.
What has the BNI done for my business
We are relatively new to BNI, although it has already had a big impact on our company. We've met some extremely helpful business owners and we're looking forward to the increased exposure it will hopefully bring SO Visual.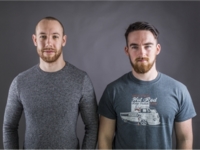 Unit 12 Pearl House
Anson Court
Staffordshire Technology Park
Stafford
ST18 0GB
Tel: 01785 254656
Email: sam@so-visual.co.uk
Website: http://www.so-visual.co.uk
Testimonials
By: Karl Newton (Cartridge Cosmos) 09/03/2019
I recently asked Sam & Ollie at So-Visual to produce a few images for Cartridge Cosmos that are to be used for online selling. Comparatively speaking, this was a very small job for them and I realise sometimes these can be more trouble than they are worth. I have to say that So-Visual didn't treat them in this fashion. The results were excellent and just what we needed. Hopefully if this new venture for us is successful then there may be many more for the guys to do. I have no hesitation is recommending their service to my friends & customers. Great job & thank you.
Karl Newton
MD Cartridge Cosmos Ltd.