Tony Hobbs
Cutting the costs of Utilities and Telecomms - for personal /residential and all sizes of business.
Every home and every business has to pay for their essential utilities, ie their energy, telecomms and essential shopping. So it makes great sense to get the keenest value for money, combined with excellence of service. Operating across the whole UK, I help people to save money and, for those who would like extra income, I help them make money.

I help ALL sizes of business save on their energy and telecomm bills. The UK government deregulated water in April 2017, so EVERY business also now needs a water supply contract.

For domestic supplies I achieve significant savings for householders and SME business owners via the 28 Which? award-winning Utility Warehouse. 28 awards since 2008 is an AMAZING accolade for the consistent excellence of this company. In addition to making savings on home energy, phone, broadband, mobile and home insurance bills UW will also get you significant sums saved off your shopping and petrol bills. Home emergencies and boiler care can also be fully covered with their dedicated scheme.

Determined to provide great value for money and to 'green' up our planet, UW help many cut their electricity bills by a further 10% by free supply and installation of the latest top quality LED lightbulbs throughout homes. Yes, you did read that correctly: FOR FREE! It is a brilliant deal.

I also support those who would enjoy an additional, significant part-time income to start up their own independent business doing what I do.It's designed to wrap around people's existing full-time busy work and family lives. I enjoy doing it, and it pays very good returns; the time input is entirely under your own control. I offer this opportunity across the whole UK. Do take a look at the information available at www.tonyhobbs.co.uk, and call me to talk about this impressive opportunity.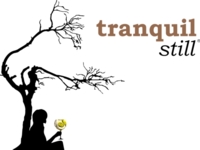 8 Hillside
Woodseaves
Market Drayton
TF9 2AN
Tel: 07801 570397
Email: tonyhobbs@utilitywarehouse.org.uk
Website: http://www.tonyhobbs.info
Testimonials
By: Julia Donaldson (JMD Bookkeeping Services) 01/02/2019
Tony Hobbs
Utility Warehouse

01.02.2019


I approached Tony because I had recently moved home and wanted to enquire about moving provider.
Tony helped me with a professional and prompt customer service, which included an onsite free of charge consultation and he provided me tremendous feedback on the best options for me.
The switch over was straightforward, we received energy saving bulbs throughout the property and they even paid my mobile phone termination fee, and we had no loss of internet service, which kept the family happy too!
The result was great savings and one uncomplicated readable bill.
Thank you very much Tony I will be highly recommending you in the future.




Julia Donaldson
JMD Bookkeeping