Mark Findler
Everything from household emulsioning to corporate muraspecing. No job is too big or small. We have built a strong relationship with numerous schools in both Staffordshire and Cheshire.
Mark Findler Decorating Services
We provide all aspects of interior and exterior decorating to both domestic and commercial clients.
25 years in business in 2017
What has the BNI done for my business
BNI has been a fantastic arm to my business both financially and professionally. Being able to speak with other like minded professionals is both encouraging and inspiring.
How I value BNI membership
I see being a member of BNI as an integral part of the growth of my business.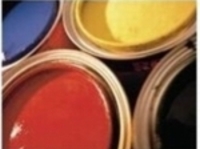 6 Middlefield Close
Barrington Park
Alsager
ST7 2ZF
Tel: 07967 863423
Email: mark@markfindlerdecorating.co.uk
Website: http://www.markfindlerdecorating.co.uk
Testimonials
By: Ben Halstead (Dean Statham) 08/01/2020
What can I say about the fantastic service provided by Mark and his team at Mark Findler Decorating Services!

An excellent service overall, from advice on colours and design to completion of work. Mark used his vast knowledge and experience and helped us to change our plans regarding colours and feature walls. I'm amazed at the outcome as the room has been totally transformed!

I'm also very impressed with willingness to undertake additional work, such as filling in knocks on door frames and fixing the radiator cover.

I have no hesitation in recommending Mark Findler Decorating Services to both personal and business contacts.