Stuart Finch
General Insurance Brokers Specialising in the Placement of all Types of Business Insurance
JSW Insurance are an established general insurance broker based in Newcastle, Staffs and specialise in the placing of all types of business insurance.

JSW Insurance also have a UK leading product for residential and commercial landlords via our established Landlordsure.co.uk product.

JSW are now part of the County Group based in Crewe Cheshire.
What has the BNI done for my business
BNI is a great way of generating new business referrals by developing long terms relationships with other business people. Every week you have the benefit of 40+ members looking for opportunities and referrals for your business.

The BNI membership is also invaluable by way of developing relationships with key suppliers to our business.
How I value BNI membership
Significant - it is consistently one of our best sources of new business generation.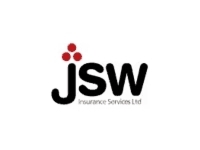 Unit 6
Evolution
Hooters Hall Road
Newcastle under Lyme
Staffordshire ST5 9QF
Tel: 01782 566777
Email: stuart.finch@jswinsurance.co.uk
Website: http://www.jswinsurance.co.uk
Testimonials
By: TeeJay Dowe (Back On Track Teens) 02/07/2019
A big thank you to Steve and his team at JSW Insurance for not only making my life easier but also getting me a great policy. It is so good to know that team are on the ball and have my best interests at heart not only did they notice that my insurance was due for renewal, by the time I got the call Stuart and Steve had already explored options for this year, compared the details of the quotes and saved me about £400. I call that amazing service!
Thank you guys! Incredible service.