Mark Findler
Everything from household emulsioning to corporate muraspecing. No job is too big or small. We have built a strong relationship with numerous schools in both Staffordshire and Cheshire.
Mark Findler Decorating Services
We provide all aspects of interior and exterior decorating to both domestic and commercial clients.
25 years in business in 2017
What has the BNI done for my business
BNI has been a fantastic arm to my business both financially and professionally. Being able to speak with other like minded professionals is both encouraging and inspiring.
How I value BNI membership
I see being a member of BNI as an integral part of the growth of my business.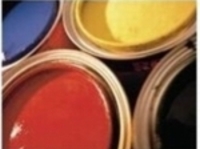 6 Middlefield Close
Barrington Park
Alsager
ST7 2ZF
Tel: 07967 863423
Email: mark@markfindlerdecorating.co.uk
Website: http://www.markfindlerdecorating.co.uk
Testimonials
By: Rebecca Miller (Stepping Stones Education and Training Limited) 31/07/2019
Dear Mark

I wanted to take the time to say thank you.

Having recently had to undertake house renovations which over ran considerably, the stress of not living at home and needing to get the house complete and the family back under our roof was taking its toll.

Originally we had planned on being able to cover all the redecoration of our house ourselves however, I contacted you at week 14 of our 8 week project, in a complete mess that my house was still just a shell and I needed to get back in quickly.

You came out to view the task in hand and gave advice on what rooms should be tackled first, you gave me assurances that the job could be done within the timescales and that you had a team of decorators who could start the job within these timescales.

Your communication was excellent even calling me from your holiday to check that I was happy with everything. You gave me advice on how to deal with the builders with the jobs that we were not happy with, on the colour schemes, and the paints that were used also sourced supplies which we had not got also.

The workmanship and talent of your team is second to none, giving our home the professional finish and wow factor.

The fact that your decorators came to us when we were upside down and literally worked in between the chaos, you taking time out from your holiday to check up on me, and coming round to the house when the decorating had been finished to give your seal of approval. All this going above and beyond our expectations.

I have no hesitation in recommending you to family, friends and anyone else who wants to save themselves both time and money your honest approach along with the personal service provided and the fact that you actual care about a person's home is priceless.

Once again, many thanks,

Kind Regards


Becky Miller
Director
Stepping Stones Education and Training Ltd