Mark Findler
Everything from household emulsioning to corporate muraspecing. No job is too big or small. We have built a strong relationship with numerous schools in both Staffordshire and Cheshire.
Mark Findler Decorating Services
We provide all aspects of interior and exterior decorating to both domestic and commercial clients.
25 years in business in 2017
What has the BNI done for my business
BNI has been a fantastic arm to my business both financially and professionally. Being able to speak with other like minded professionals is both encouraging and inspiring.
How I value BNI membership
I see being a member of BNI as an integral part of the growth of my business.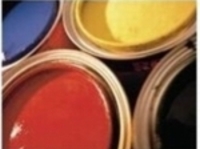 6 Middlefield Close
Barrington Park
Alsager
ST7 2ZF
Tel: 07967 863423
Email: mark@markfindlerdecorating.co.uk
Website: http://www.markfindlerdecorating.co.uk
Testimonials
By: Steven Swann (Northwood (Stoke-on-Trent) Ltd) 02/10/2019
I wanted to take this opportunity to write a testimonial to Mark Findler Decorating, Mark and his team recently redecorated our office at Northwood on Hartshill Road following five years of wear and tear. The finish was as if it was a brand new office, they worked around the team often working out of hours and left the office clean and tidy, you wouldn't have known they had been other than the great finish to the office. Once again we are able to thank Mark for a job well done, we regularly recommend his company and will continue to do so in the future. Thank you.